You are here
We the Yuba Citians...
"There is no word for time"
Algonquin saying

"Many moons after...those living in distant worlds
could read and know how the People spoke and who
were their Gods and Heroes and what was their Way."
- Ishi (of the Yahi of the Yana)
Ishi - Last of His Tribe
Theodora Kroeber, 1964
"Give Me A Lever Long Enough And A Fulcrum On Which To Place It And I Will Move the World"
- Archimedes of Syracuse
c. 287 - 212 BC
---
Letter 1

Dear Mr. Randolph,

Thank you so much for your website. In the past I've tried to find any information about that tragic day but always came up short in that search. I've always been puzzled why that is. For me, May 21st, 1976 will always remain the single most defining moment of a small community being thrust from obscure innocence into the sad reality of a sometimes very cruel world where life takes such a sudden horrific turn and it affects everyone within that community.
I was ten years old that day and can remember it as if it were yesterday. I vividly remember you being the first student out of the bus. I can vividly remember the two sets of twins. I can remember the female twins both being taken while the male twins suffered the loss of one. I remember all the newspaper articles and the photos you've posted on your website. I can remember the shock the entire community suffered through. It was very common to meet someone who either personally knew one of the injured or deceased or by a certain degree of separation knew someone directly or indirectly involved.
I can remember the story of those students who had an assignment to write a letter about their own death and how ironic that letter would become. I can remember how the color of a unique little community changed from bright and ornate to pale white on that tragic day. This is why I have never understood why there has been so little mentioned about May 21, 1976 as time has went by.
I suppose there is something psychological in that choice. For some it's too painful to recall. I admire you for taking that journey back in time to make sure those that were involved are not forgotten. I can't imagine the pain it creates but I also hope in the process there is some type of emotional healing as well. I believe it offers that to everyone who carries that tragic day with them privately.
I hope this email will inspire you to open up a section on your site so that all who visit can post public comments. I personally think Yuba City needs to do much more out of respect and remembrance. Perhaps your site will be a catalyst for that. I promise you that those of us who were alive and living in the Sutter County area during that time we will never forget any of you or that day, and the following weeks. We need to remember and we need to acknowledge that day even if it hurts to do so. Your site has been a release of those memories I've stored about all of this. It seemed like an event that should never be spoken of. It that's the case, I disagree with that. Yes, it's morbid, it's gruesome, and it's painfully sad but letting it out is very important.
I'd personally like to know more information about those who survived. From the initial injuries sustained to all of your progress in life. Are you all still living in the area? Do you have children? Married? Life partners? Do you all stay in contact? We embraced all of you and kept you in our hearts.
My last recall of all of you was that year's graduation. I'm sure there was an article in the Appeal about some of the survivors attending. Specifically I recall a female survivor's picture in the newspaper in a wheelchair. I could be wrong, but that image seems to be there. There was a boyfriend and girlfriend I believe that attended that graduation. Could that have been you and your girlfriend? What happened to the driver? I'm sure that's also a very touchy subject but I'd be interested in knowing if there was any legal action taken against him and/or the company.
I'd like for those within the community to add any comments about those lost on that day. I dated a young lady who called me up one night my senior year in High School asking me about "some high school bus accident" that had happened. This was 8 years after that tragic day and I was surprised she had never heard about it. She was over at our school secretary's home and saw a wall of memory dedicated to her daughter. The last name of the deceased is McCoy. My girlfriend was shocked to hear about the accident once I explained to her what had happened. She hadn't grown up in the community and as I said it just seemed to be a subject that people no longer spoke of. My shock was the fact that our school secretary (Faith Christian High School) had lost a daughter that tragic day and I never knew that. There once again was that common thread. Your site bridges gaps like that.
So on behalf of everyone who finds your site, once again thank you for releasing your memories of May 21, 1976. Our hearts will always go out to you and everyone involved.
Sincerely,
Mark Allen
July 24, 2008
---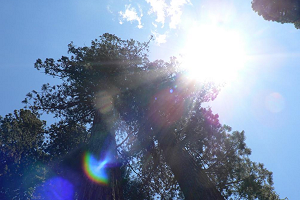 "Angels are bright still, though the brightest fell.
Though all things foul would wear the brows of grace,
Yet grace must still look so."
- Malcolm
Macbeth
Act 4, scene 3
c. 1603 - 1606
Yet The Things We Simply Leave Behind Unattended May Return To Us As Legacy
---
Letter 2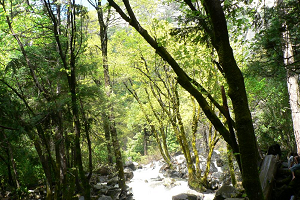 I want to thank you so much for this website. My mother's best friend's sister was Jodi McCoy. Until yesterday, I had never seen a picture of her. I have never seen pictures of newspaper articles of the accident. All of these years all I had was the story my mother told me. No one ever seemed to have any information about it, even though I attended Yuba City High School.
As an adult, when I started having children and they started school, my mother would not allow me to put them on a bus for field trips. She always made sure that if I was not driving them, then she was driving them. I understood, but didn't understand the whole picture. As they got older I did start to worry more about these things, but yesterday shed a whole new light on the tragedy for me and now my husband understands. I guess I just didn't know the magnitude of it. It was heart wrenching yet it completed the story for me.
What a wonderful job you have done with this and I thank you. I hope this allows families, whether directly involved or not, to heal. It brought my family and I together last night and gave my mother some sense of why we do things the way we do now with my children.
Respectfully,
Heather Schoonmaker
(my mother is Debbie Burgin, Class of '77)
July 23, 2008